Near the end of 2021, Teresa took the opportunity to answer a call that many pilgrims feel: the need to go on search of something new and different. She invited two friends who cancelled close to the day of departure but, to her astonishment, when she invited her son André, he said yes. It was 12 days of adventure and discovery between mother and son, from Porto to Santiago de Compostela.
In this interview you will find out more about Teresa and André, the difficulties they went through and, more importantly, what they learned on the Way.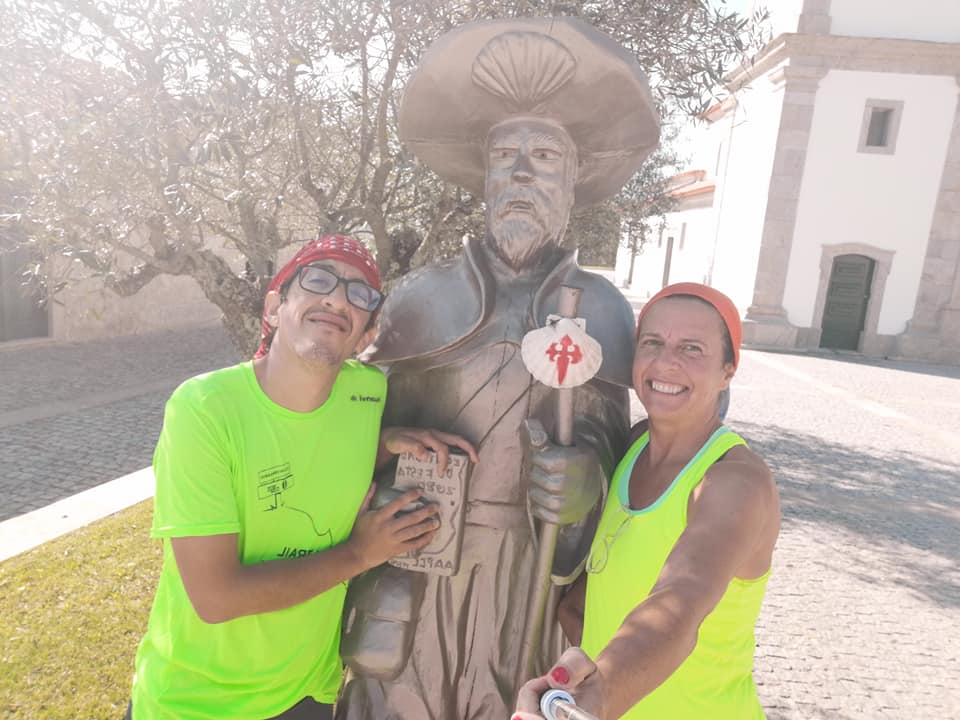 Why did you walk the way to Santiago?
Teresa: I needed to get out of my comfort zone, to get out of the house. I was feeling that I was getting depression. I had been wanting to do the walk since September, until I felt that I had to go, even if it was alone, by myself.
Was it easy to make the decision to go on the Way with your son?
Teresa: Yes, it was just him wanting to, because sometimes him doing things with his mother is not as nice as with other people. He was supposed to go with me and two other friends in September, but then it did not happen. I figured he wouldn't want to come along with me, but he said yes and I was very happy.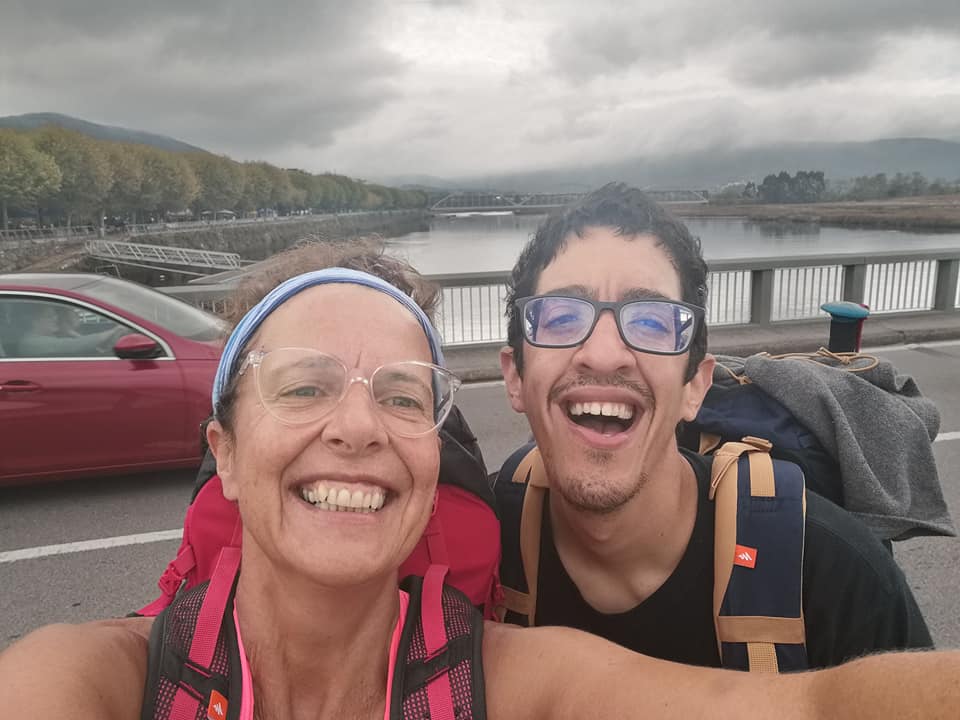 In your sharing in the group Caminho Português de Santiago, which touched so many people, you mentioned André's Fragile X syndrome. How did both of you manage the anxiety of the unknown and the escape from routine?
Teresa: Answering all his questions, resting when we needed to, asking him what he was feeling, vibrating with his victories (like walking by himself, without any help, over bridges without handrails and without having any support, also walking over iron bridges, he was always afraid to feel the vibration of the bridges and completely lost that fear) he became much more confident and with less and less anxiety, which made me also very happy. He was a real companion.
There were 12 stages, that is, almost two weeks of walking. What was the itinerary and how did you prepare yourselves?
Teresa: We didn't plan the itinerary. We just kept going and after lunch, after one or two hours of walking, I saw the possibilities for lodging through the Camino Ninja app and booked the lodging. The next day, without an alarm clock, we went on, not knowing where we would stop that day. We only decided if we were going to go to Tui or A Guarda, in Caminha. It was as if we let ourselves be guided. The only place I insisted on staying overnight was in Caldas de Reis, because I really wanted to enjoy those thermal waters.
1. Vila Chã,
2. Póvoa de Varzim,
3. Marinhas,
4. Viana do Castelo,
5. Vila Praia de Âncora,
6. Vila Nova de Cerveira,
7. Tui,
8. Mós,
9. Arcade,
10. Caldas de Reis,
11. Cruces,
12. Santiago de Compostela.
As for the physical part, there was no preparation, we just had to pack our backpacks, on Friday, October 8, buy the train ticket to Porto, leaving Lisbon on Tuesday, October 12. On the 11th, buy something that could be missing and go by car, in the late afternoon, to Lisbon, where we stayed at my oldest son's house.
Why the way of the coast?
Teresa: Because I love the sea and since I've lived in Elvas, 24 years ago, I've been very far from it.
You said in your post that you felt an "irresistible call to go in search of something." Many pilgrims have a similar feeling, but can you explain that urge a little better?
Teresa: I needed to feel the journey, being with myself, away from our everyday life. To find my peace.
What surprised you the most about the trip?
Teresa: The ease with which we did it and the beauty of the path, I hadn't imagined so many beautiful beaches in the north of the country.
Any particular beach that got stuck in your memory the most, for the uniqueness of its beauty?
Teresa: They are all beautiful. Of course I loved Vila Chã, because that's where I enjoyed the beautiful sunset the most.
What was the most difficult moment?
Teresa:On the very second day, when I heard about the passing of my neighbor and co-worker. It was very hard to deal with the emotions. We were about to go home, but I'm glad we kept going.
How does your son consider the experience?
Teresa:He loved it and would like to do it again. Preferably with more people.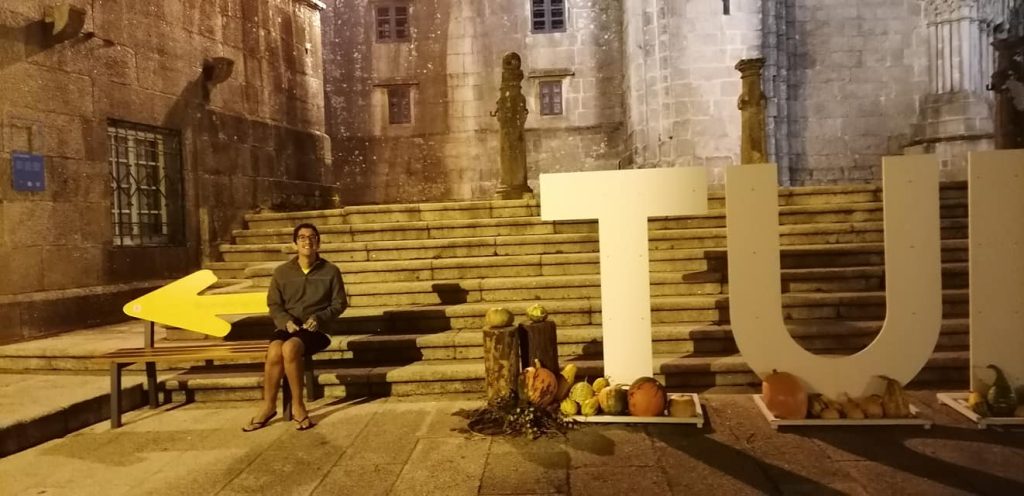 What was your reaction when you arrived in Santiago?
Teresa:Joy, peace and happiness to meet so many people with whom we shared the journey.
You have already finished the path three months ago. What surprised you most in the path? And outside of it?
Teresa: What surprised me most was our capacity to overcome, we felt more assertive,more competent, in short, happier. Outside of it, the enormous desire to return.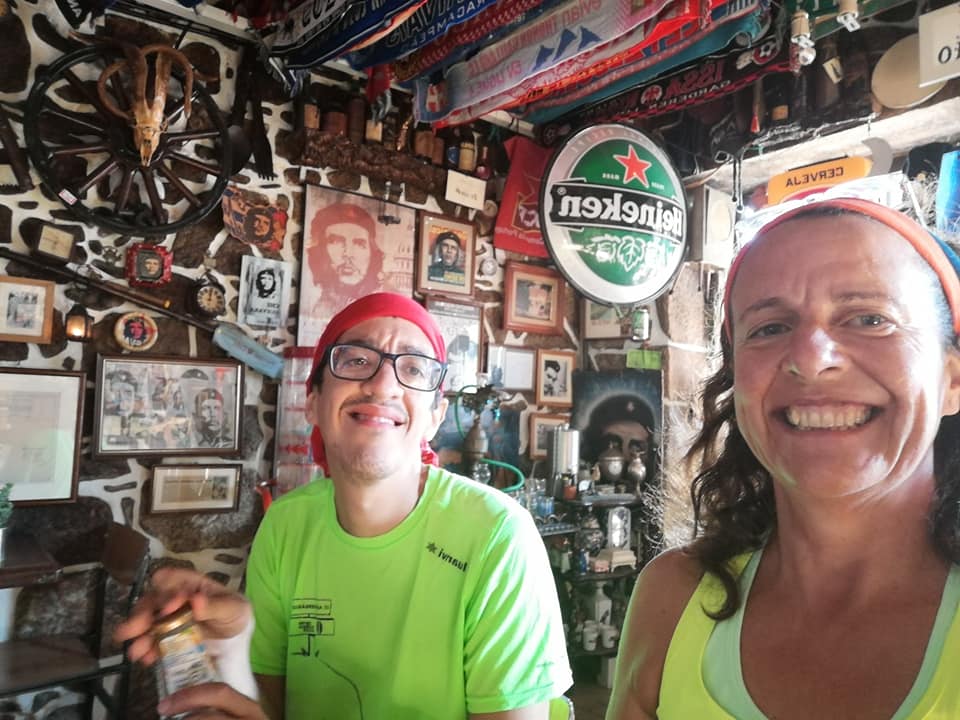 Did you meet anyone along the way who left a positive mark on you for some reason?
Teresa: Yes, a lot of people. Especially, 3 friends from Braga, that we accompanied on the way from Tui to Mós, just after the beginning of the stage. That day I was not feeling very well, I was feeling ill, a bit dizzy, and with intestinal derangement (diarrhea). We had to make many stops. So when they passed, I asked André if he wanted to go with them and he said yes. I got close to them and asked if we could accompany them, because I wasn't feeling very well and they were kind, good companions, and made no distinction with André. We stayed in Mós, and they went on to Redondela. So many people touched us. You meet really good people along the way.
In your opinion, what can't be missing from a pilgrim's bag?
Teresa:Good socks, a change of clothes, a sweater, Halibut for the feet, and water can't be missing either, but 0.5 L should be enough. Take a backpack as light as possible.
If you could only give one piece of advice to someone who is considering walking down the path with their child, what would it be?
Teresa: That they go without any problems, that it will be very good, they will become closer and share a wonderful experience, in communion with nature.